S P E C I A L
F E A T U R E S
---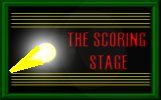 An exciting new feature at The ScoreSheet - Click the link for information.
Various clips from CD's I've reviewed. Usually updated w/ each new review.
This was one of my term papers on film music. It basically gives a general overview of stuff every film score fan should know. Unfortunately, I didn't have room for many of the best composers, including Bernard Herrmann.
Archives of the newsletter
I think this is fairly obvious.
---